Parking During Orientation
Parking for orientation is easy! Below is a map of where parking will be available for spring orientation. Below is an example of the pass you will receive along with directions.
Driving Directions for Freshmen Orientation
When Exiting I-25
            -Take Exit 225 towards Lomas Boulevard
Head East on Lomas
Turn Right on Yale
Parking Structure will be to your Left
For a full campus map please visit:  http://iss.unm.edu/ppd/SM/doc/VisitorMapCentral_Numeric.pdf

Driving Directions for TNT
When Exiting I-25
            South Bound:
            -Take Exit 224B towards Central Ave
            North Bound
            -Take Exit 224A towards Central Ave
Head East on Central
Turn Left on Stanford
Turn Right on Redondo
Parking is at the corner R-lot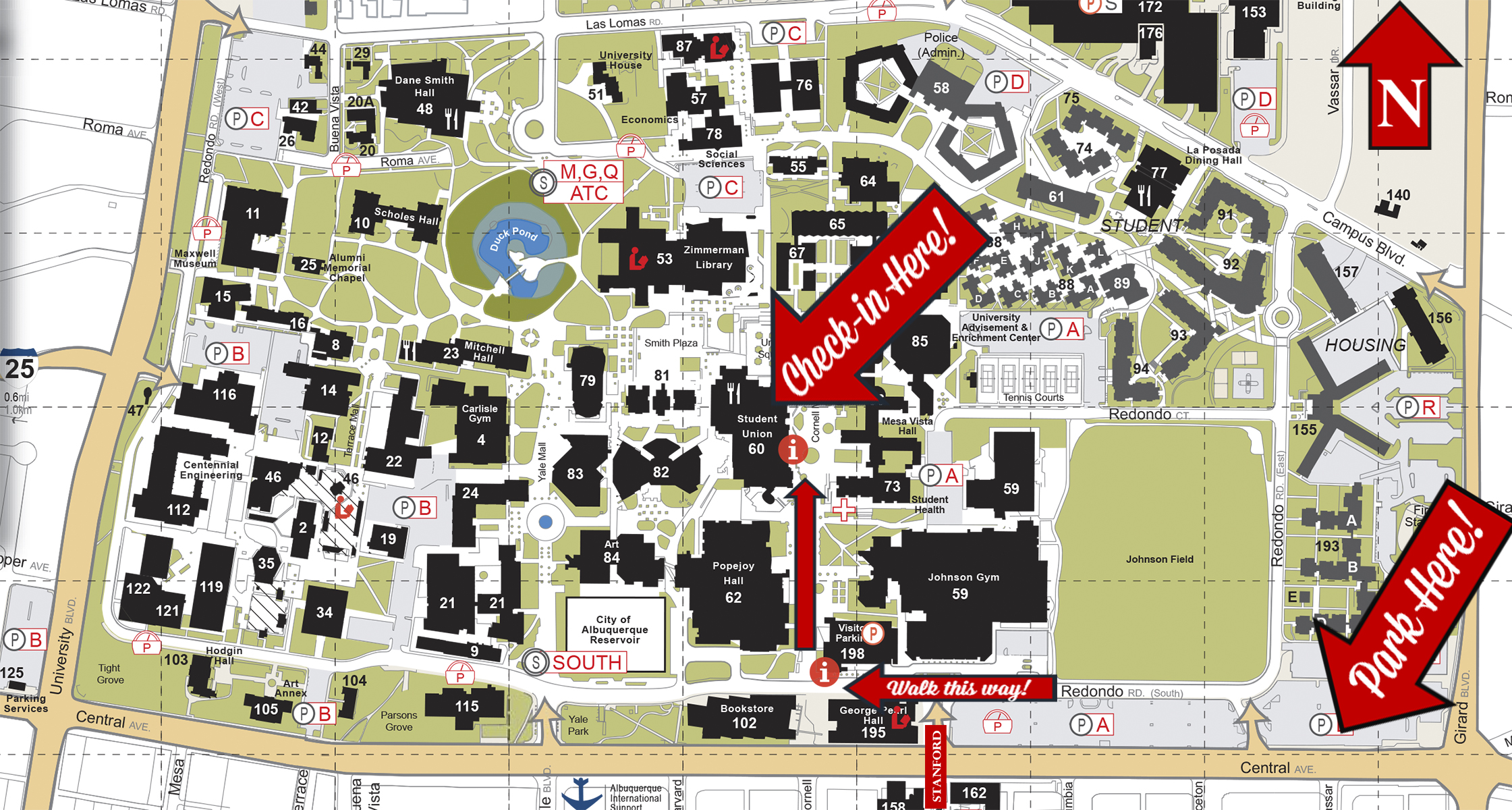 Below is an example of the parking pass you will be receiving.