PACC: Pre-Orientation Experience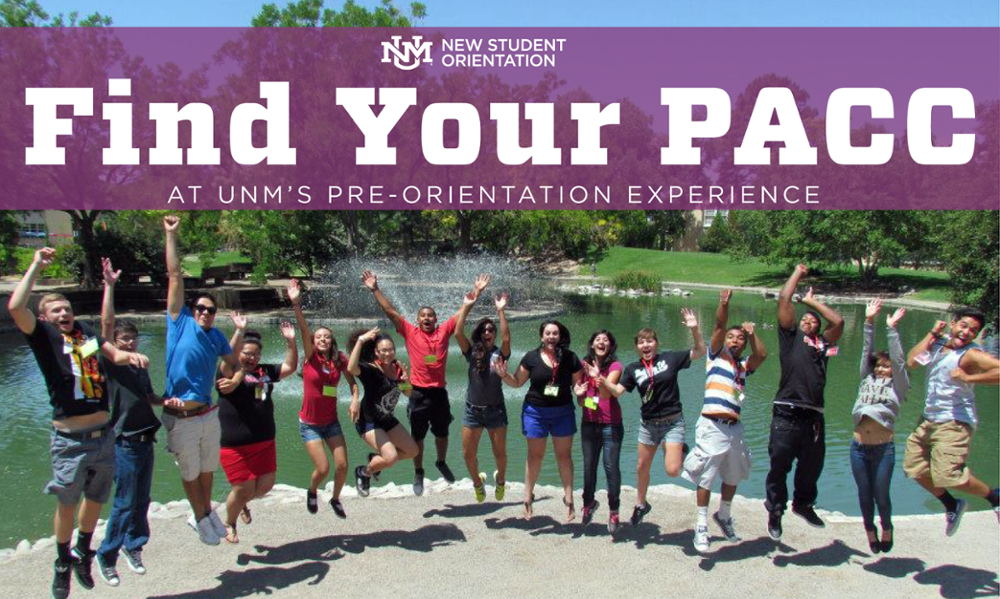 The PACC program is a community-building experience open to all incoming first year lobos to Participate in Active Community Collaboration. PACC participants will meet new people, learn how to work in a team, and find a home away from home at UNM. 
This experience is highly encouraged for out-of-state students and students from rural communities.
To participate in this program, students will need sign up through the NSO reservation system; these events are titled, "Session __ Starting Monday."
If you have already registered, but did not select the PACC pathway and want to be apart of this program, please call our office to have your reservation changed!